Amarande is a uniquely differentiated 5-star adults only hotel
in Ayia Napa (Cyprus).
Located in the most exclusive and serene part of the region,
the hotel benefits from having the highest vantage point in all of Ayia Napa.
Amarande integrates elegance, ultra-comfort, and minimal style
with refined and modern sophistication.
Unrivalled personal service, unique stylistic features, and state of the art technology
create a harmonious, warm and inviting ambience.
Book now to enjoy the Amarande experience: Everlasting impressions will simply follow.
REDEFINING COMFORT AND SOPHISTICATED LUXURY
Accommodation options in Amarande
offer a seamless fusion of style, gentle calm, and comfort.
Luxurious facilities and amenities such as a pillow menu, a king size bed, marble bathroom
with a walk-in rain shower, and an in-room automation panel, come as a standard in all room types.
You are in Amarande: Enjoy.
Read more
A DAILY FEAST OF AROMAS AND TASTES
Imaginative Mediterranean and Cypriot delights,
gourmet dishes made from local fresh ingredients prepared by a team of talented chefs
under the guidance of multi awarded Executive Chef Petros Anastasiou,
flawless service, and elegant restaurants constitute the pillars of the dining scene in Amarande.
Read more
EXCLUSIVE BENEFITS FOR DIRECT BOOKINGS
The following offers are available only for direct bookings through this website: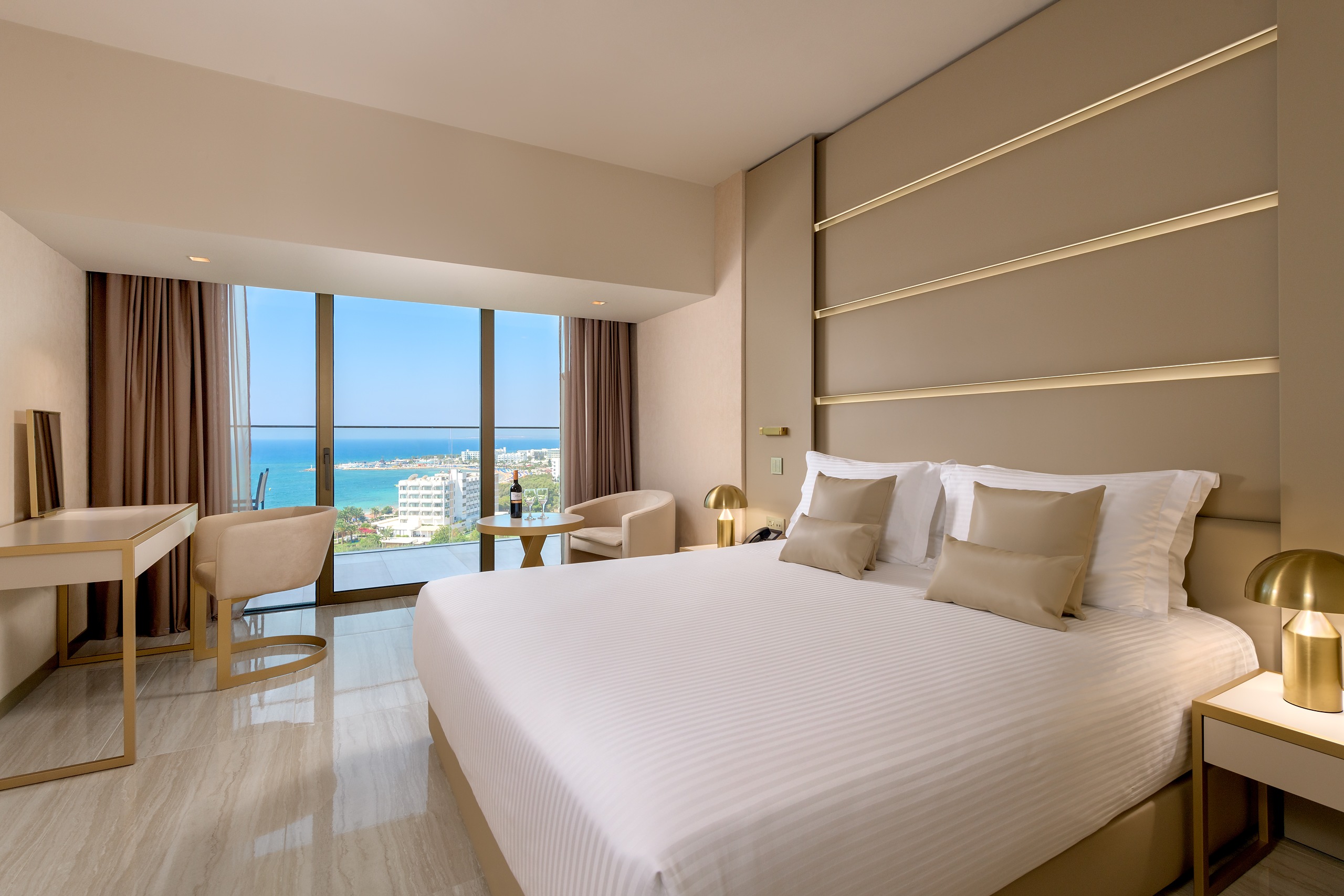 10% DISCOUNT ON YOUR ACCOMMODATION
Subscribe to Amarande Club, with just your email, and we will instantly grant you a 10% discount on your accommodation rates! Discount applies for stays in all room types and for any duration of stay.
Read more
AT THE HOTEL: AN OVERVIEW
Discover, in a nutshell, all that Amarande has to offer,
from luxury accommodation and our stay enhancing experiences,
to exceptional dining and tailored experiences so that your visit in Ayia Napa will surely be one to remember.
Read more