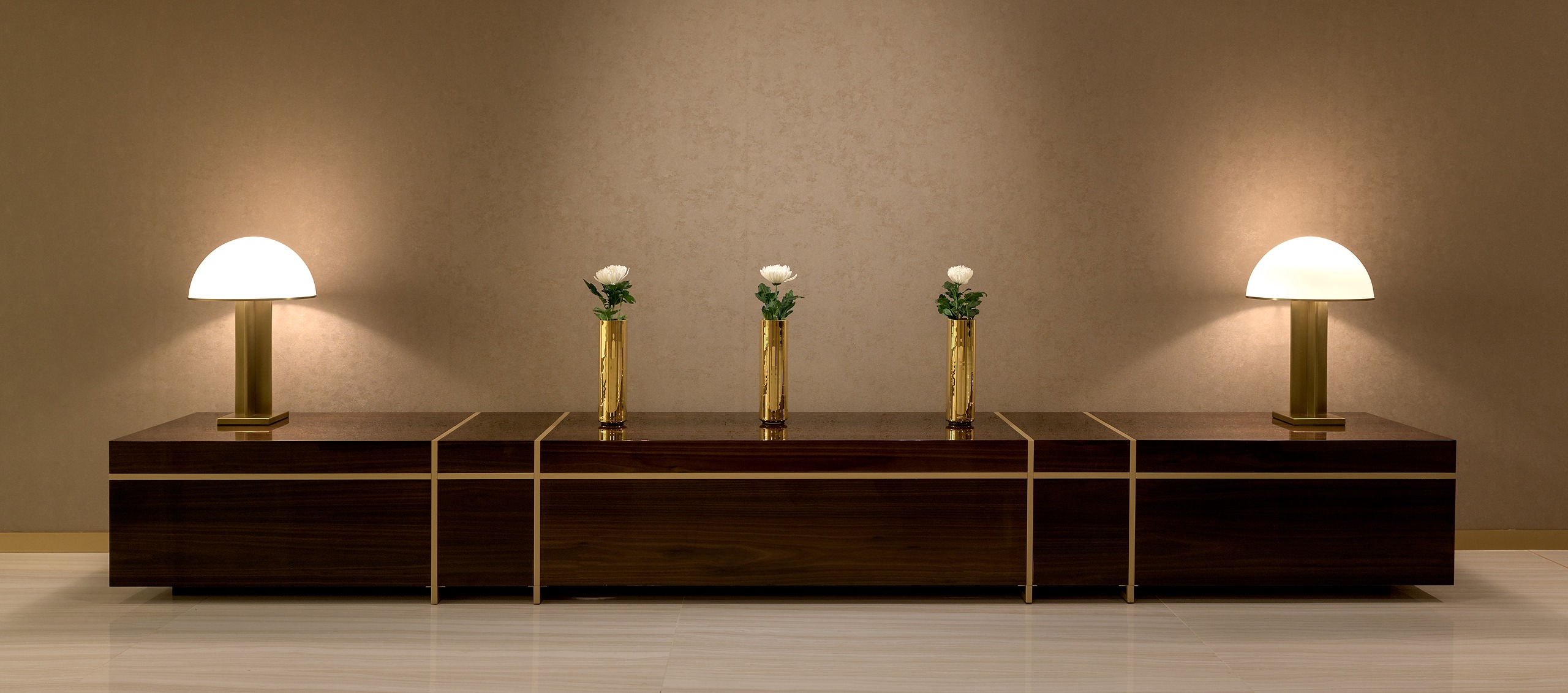 Almost 37 years after the opening of its first hotel, Bella Napa Hotels Ltd is about to write a new chapter in the hospitality scene of Ayia Napa.
Following a 15 million Euro project, the company is launching Amarande, the newest 5-star adults-only hotel in Ayia Napa.  Amarande is the result of a partial reconstruction and radical renovation of Bella Napa Bay Hotel's existing building, the construction of additional new facilities and a fifth floor that increased the accommodation capacity. The new hotel will be launched as a 5-star property,  will be repositioned in the adults only market, and as a result it will be rebranded as Amarande.
The hotel's previously existing rooms, as well as public indoor and outdoor areas have been entirely renovated, while other areas such as the lobby, the verandas, and the restaurant have also been expanded. A new a la carte restaurant, a new pool with its restaurant & bar, as well as a new spa with indoor pool and health centre have been constructed. The addition of a fifth new floor increased capacity from 143 to 168 guestrooms, and as a result the new hotel features 157 Deluxe rooms, 5 Signature Suites, 1 Penthouse Suite and 5 Prestige Swim-up Suites.
Mr Adam Pavlou, Managing Director of Bella Napa Hotels Ltd stated: "Since 1984 when Bella Napa Bay Hotel opened its doors, we have seen significant changes not only in our guests' expectations and needs, but also in the way the travel industry continues to evolve and change. The time has now come for our hotel to transform itself and fulfill its untapped potential.
This transformation is monumental and radical. It is by no means a simple renovation.
To achieve this, we had to completely redefine our business philosophy and understand that the hotel is an organic being, in need of continuous evolvement, so that to adapt to our guests' lifestyle. We, as a company, had the option of a simple renovation. But that was never the company's intention. Instead, we chose to reinvent ourselves to the highest possible degree. This will enable us to offer a truly unique experience to our guests and completely differentiate us from the competition.
We are rebranding ourselves in the entirety since nothing will remain the same apart from our street address and our passion to offer exceptional hospitality. Our company has designed a new lifestyle product that will be at the forefront of innovation and excellence."
The new hotel is expected to open its doors late April 2021 under the general management of Mr Andreas Christodoulides who enjoys substantial experience as a General Manager in prestigious 5-star hotels in Cyprus and Greece such as Le Meridien Limassol Spa & Resort, Palm Beach Hotel & Bungalows, Intercontinental Aphrodite Hills Resort Hotel, Alexander the Great Beach Hotel, Myconian Collection Hotels and Resorts, and recently TUI Sensimar Oceanis Beach & Spa Resort.